NOKITE Installed Solar-photovoltaic System
2022-01-20

2184s
Dream about a carbon neutral world. The sky is blue; water is clean; air is soaked with plant favor; glacier melting is decelerated; desertification process slows down and disasters caused by extrema climate are largely lessen. It is a common dream of human beings, and also the goal of Nokite as a citizen of the earth.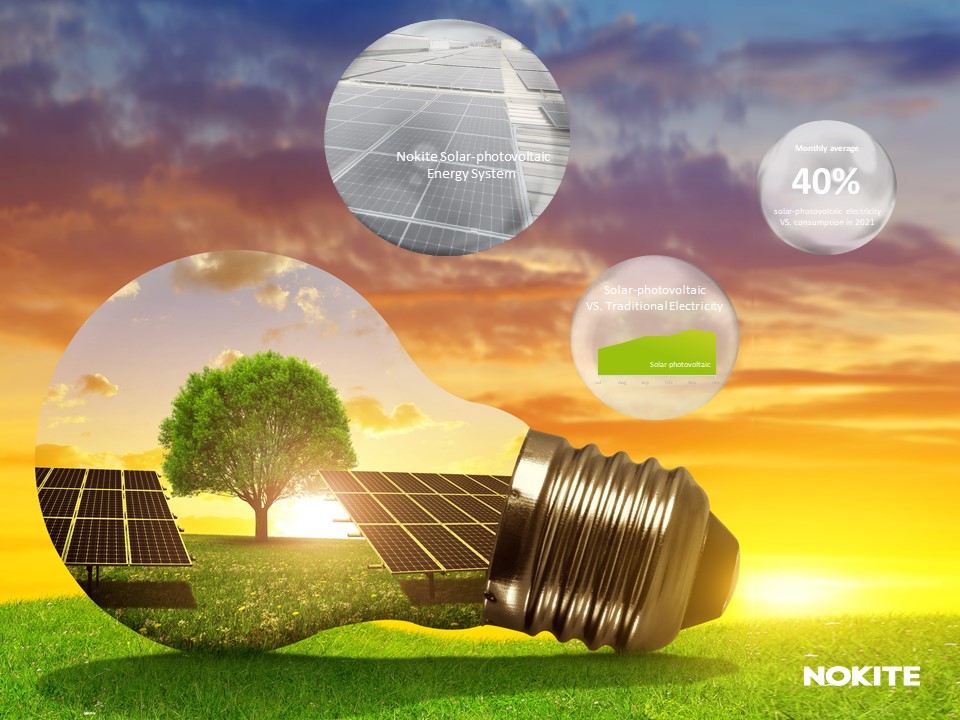 Decarburization in power industry is key to the success of Net Zero Emission Plan. Policy from China central government came out that Zero Carbon Emission was planned to be realized by 2060. Nokite complied with the policy and fulfilled the responsibility of enterprises to impel the transition from traditional electricity to clean power, trying to balance enterprise development and responsibility to protect environment. In July 2021, Nokite grounded and officially launched the solar-photovoltaic system. According to incomplete statistics, the electricity generated by the solar-photovoltaic system averagely accounted for 40% of the total monthly consumption in 2021.
Furthermore, Noktie has issued policy to encourage our employee to support carbon neutral by daily practice, such as limit the aircon temperature to be no less than 27 degree centigrade in summer, light off when leave and so on. Nokite People are together to build a better world.